Wooden Cheese Knife
The perfect companion to a  Trent Turvey Designs cutting board. Perfect when serving soft cheeses and spreads. Paired with a cutting board, this makes a great, made in the USA, unique gift that will last a lifetime.
You may also like…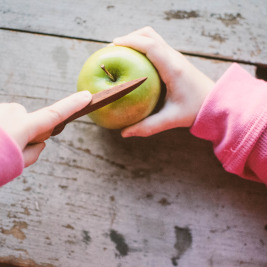 Child's Wooden Practice Knife
It is said that if you don't pass down skills and traditions to future generations, than those skills and traditions will die. The knife is a tool with a history almost as old as the human story itself. Here is your chance to pass on those skills and teach your young outdoorsman or outdoorslady how to handle a knife tool safely and responsibly, without worrying about the consequences of a mistake. This is intended as a teaching tool but would also make a great gift to a knife lover, as a unique cheese knife or letter opener.
Made from 100% hardwoods with the same care and attention to detal as all Trent Turvey Designs products.
not rated
$25.00
Add to cart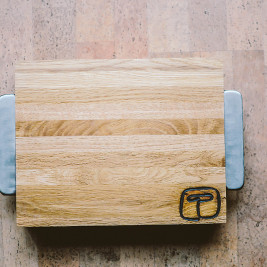 not rated
$45.00
Select options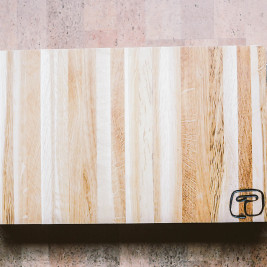 Reclaimed Oregon White Oak Large Cutting Board
These beautiful handmade cutting boards are made from remnant pieces of quarter-sewn Oregon White Oak butcher block counter tops. Each set of handles area  unique work of art created by grinding, brushing and manipulating stainless steel angle iron  to create unique patterns.
Available in 6 different handle styles.
Average size of the large board is 10 x 16  but each piece is unique and will vary in size.
not rated
$65.00
Select options